• Printer switcher. For sharing a printer, one device can use with two computers.
• Use as a junction box. Install and share the printer via USB 2.0 without a LAN cable.
• Box size: width 4.5 cm. x length 6.8 cm. thickness 2 cm.
• It is necessary to install the driver before use.
• System Required Windows PC (Compatible with Windows 7 / 8.1 /10, tested)
• Equipment provided in the package: 1. 1 splitter box 2. 1 driver disc for installation


* There is no free cable. The customer must have a USB2.0 Printer cable or order additional cables.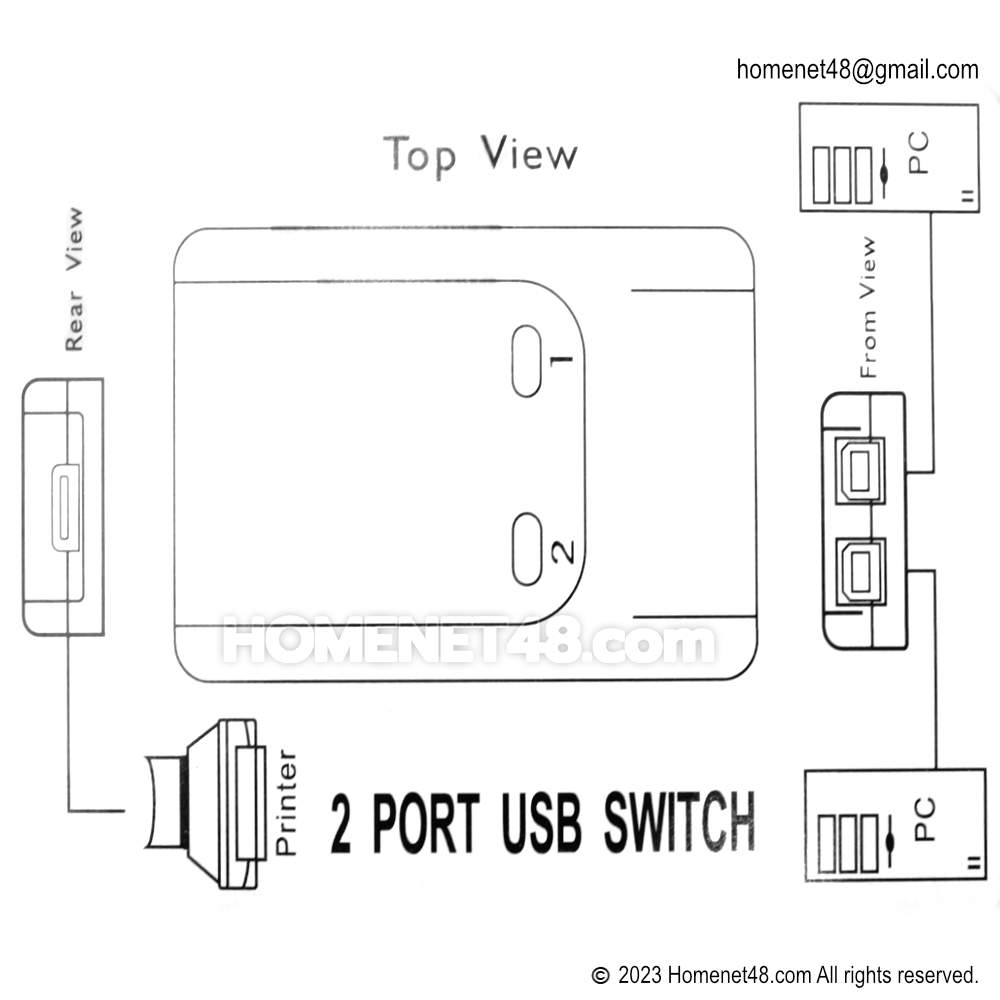 Installation steps

1. Plug the USB cable from the Printer into the Port on the device (separate Port).
2. Plug the USB cable from each computer into the device (dual port PC1 and PC2).
3. Install the driver in the CD on both PC1 and PC2 computers.
4. Install the printer driver to connect to PC1 and PC2.
5. The driver has been installed successfully. There will be a circle icon in the lower right corner of the screen
6. The red circle icon means the Printer is not ready for use / green means the Printer is ready for use / yellow means prepared to use, switch the Switch to print to this machine.
7. Switching printers Click the circle button and select Switch to switch to typing on the desired PC (if the button is yellow will be ready to be swapped, if the button is red means you are not able to change yet or another printer is in use)