• HDMI Extender supports resolutions up to 4K@30Hz.
• Use only one CAT6 LAN cable to connect to an HDMI Extender to receive and transmit HDMI signals.
• It is necessary to use a good quality A-grade cable (recommended Brand Link).
• Supports the length of a LAN cable up to 120 meters (must be CAT6 or above).
• The size of the Extender box is 8.4 cm. wide, 9.4 cm long, and 2.4 cm thick.
• No need to set any value; only plug the cable according to the channel. It can use immediately.
• There is an adapter for the power supply (5V 1A) * It must plug in all the time.
• Convenient for wiring long HDMI cables that have problems from complicated wiring. This system helps prevent bending and bending of traditional HDMI cables by using a converter with a LAN cable that is easier to wiring. To support the installation of long-distance equipment.


* The HDMI cable used to connect the transmitter and receiver on both sides should use a good quality and shortest HDMI cable. Please do not use an HDMI cable that is too long (it should not exceed 3 meters). It will affect the signal quality.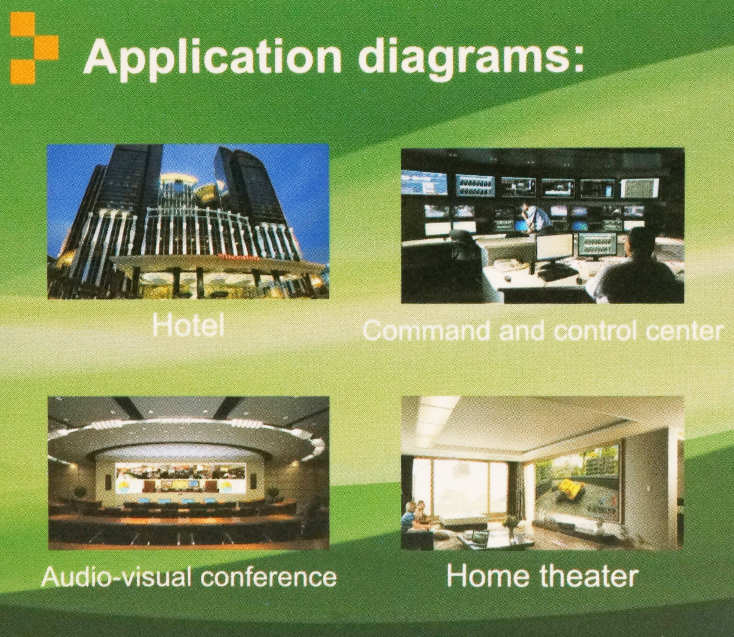 how to install

1. The transmitter is plugged into the transmitter by plugging the end of the HDMI cable into a player such as an HD Player, PS3, satellite box, Blue-Ray player, or other players.
2. Plug the LAN cable into the receiving-transmitting port on both sides.
3. The Receiver, plug the other end of the HDMI cable into the receiver, such as an LCD/LED TV or projector screen.

** Adapter needs to be plugged in to increase the power supply to transmit signals over a long distance. For the first time, plug the Adapter into the power outlet first. Then bring the DC head and plug it into the box.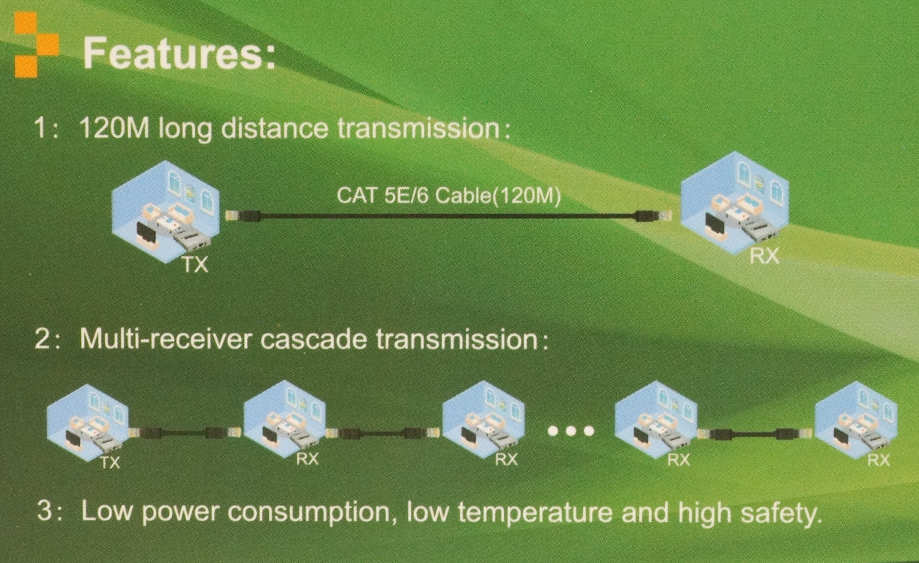 Connection and operation

1. Transmitter 1 Pcs.
2. Receiver) 1 Pcs.
3. One pair of IR RX and IR TX cable (optional for remote control * No plugging required // Remote control not included)
4. AC-DC Adapter 5V1A (5.5x2.5mm.) 2 Pcs.
5. English Manual 1 Pcs.